Make Toys for Pandas
This is a good opportunity to enrich the quality leisure time for pandas while experiencing the joy of making toys itself.
Location: Dujiangyan Panda Base
Duration: 2 hours
Availability: All year round
Age: 12-60 (Participants who are under 18 must be accompanied by guardians or the elder capable and healthy enough)
Number of Volunteers:  6 or above
Type: Tailor-made
Why make toys for pandas?
Most people are only familiar with the two activities of pandas, which are sleeping and eating. In fact, pandas play a lot, with toys sometimes. Playing toys is good for intelligence and behaviors of pandas, and can reduce stereotyped behaviors and eliminate boredom. It helps panda to enjoy a happy life and optimize future generations.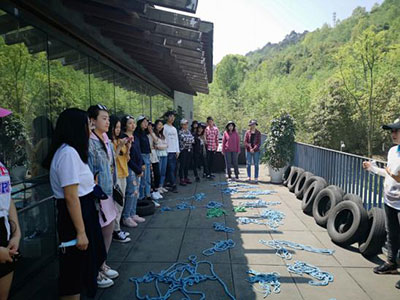 Volunteers in groups and each group gets 1-2 tires.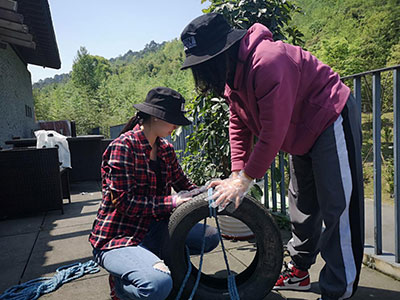 Group discussion on strategy of making toys which are easy to hang on the trees while comfortable for pandas to sit on.
Make the toys.
Present toys made by each group and select the best one.