Honorary Panda Breeder
"Honorary Panda Breeder" is one of the programs CCRCGP has built so that giant panda lovers can get a closer look at giant pandas. Through the program, volunteers can experience the work of panda breeder and closely interact with giant pandas.
Location: Dujiangyan Panda Base
Duration: 1 day
Availability: All year round
Age: 12-60 (Participants who are under 18 must be accompanied by guardians or the elder capable and healthy enough)
Number of Volunteers:  6 or above
Type: Standard
Daily Work for Honorary Panda Breeder
1. Cleaning giant panda enclosures
Enclosure cleaning is the basic work for honorary panda breeder. Volunteers can see the exclusive playground for giant panda in person, clean the little room and the surroundings.  After getting rid of old bamboos, scoop the poop and wash each spot with clean water carefully when the pandas are outside, and clean the outside with pandas inside.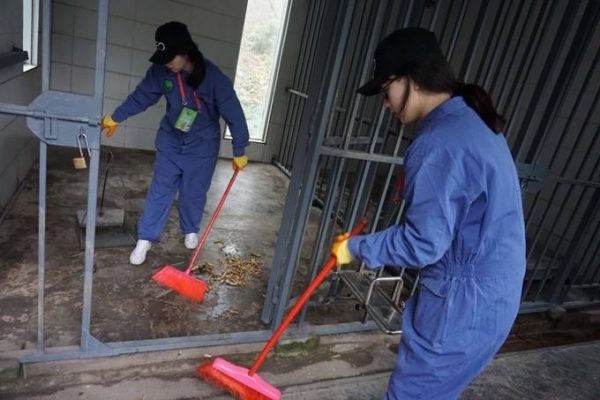 2. Preparing breakfast for giant pandas
It's as much effort-consuming as interesting it could be to prepare breakfast for giant panda. Bring new fresh bamboo into the enclosure under the guidance of panda keepers. First, you need to crack the bamboos open which are good for pandas' teeth and stomach. Also, panda keepers will help you decide what kind of bamboos pandas prefer, they are picky eaters and want good bamboos.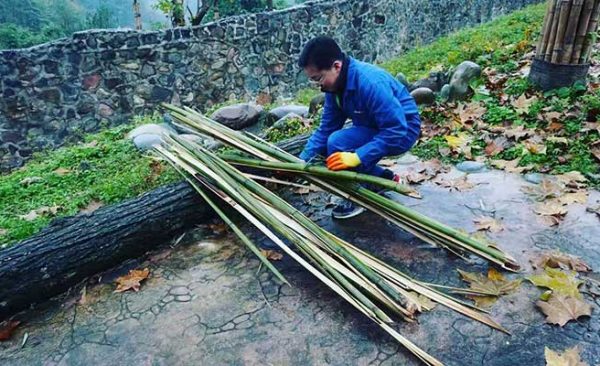 3. Feeding giant pandas
Hand feeding a panda is always the best part of being a panda volunteer, because you can get the closest look at these cute animals, observe every move they make. You will hand feed the pandas under the guidance of the panda keeper. The meal will include steamed cornbread, bamboo shoots, carrots, and apples. You will learn about the nutrition and knowledge of panda food besides bamboos.